Come Visit Us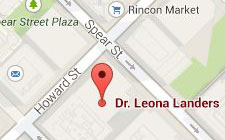 101 Howard St (Enter on Spear St.)
San Francisco, CA 94105
Phone: (415) 908-2733
Fax: (415) 908-2738
view map
When We're Open
M, T, Th, F :

10:00 — 6:00pm

Wednesday :

10:00 — 7:00pm

Saturday :

APPT ONLY

Sunday :

CLOSED
* Closed for lunch 2:00 — 3:00 daily. *
Video Learning Center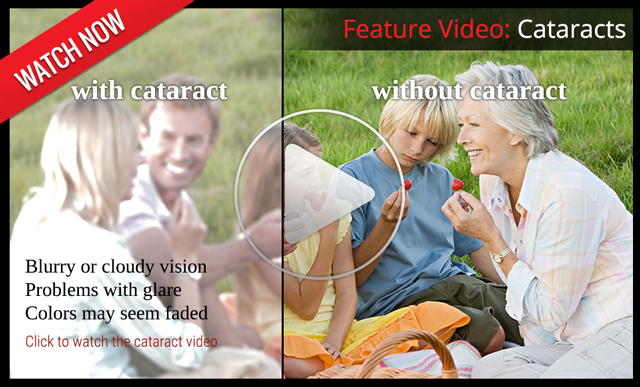 Browse our collection of patient education videos and learn more about vision and your eyes.
About Our Practice
Dr. Leona Landers endeavors to provide compassionate and efficient eye care services for individuals with a variety of conditions.
Offering services for both children and adults, Dr. Landers and her staff conduct thorough examinations to test for color and depth perception, field of vision, and external health. Dr. Leona Landers also remains available for consultations regarding laser correction, and she can determine whether individuals suffer from glaucoma or cataracts.
A board-certified optometrist, she studied at several institutions on the West Coast, including the University of California, Berkeley; the University of Oregon; and the University of California, Santa Cruz. She obtained her DO in 1983 at the University of California School of Optometry and opened her private practice three years later.
A committed member of her profession, Dr. Leona Landers contributes to the field of optometry in numerous ways. With considerable experience fitting all manner of contact lenses, she belongs to American Optometric Association's Contact Lens section and has participated in clinical investigations for a number of manufacturers.
In addition, she presided over San Francisco Optometry Association and lent her expertise to the California State Board of Optometry. Other organizations with which she holds membership include California Optometric Association. At Leona Landers and Associates, Dr. Landers has assisted countless patients who have low vision and macular degeneration. She also treats far and nearsightedness, as well as presbyopia.
Our website features comprehensive information about LASIK procedures, vision therapy, and even exercises that individuals can do to improve their vision. To learn more about her qualifications and experience or read about payment options, browse through our site.
Schedule An Appointment
Our entire optometric team truly appreciates how valuable your time is.
Whether interested in making an appointment for a LASIK consult, need an eye exam, or want designer frames, we can help!