Come Visit Us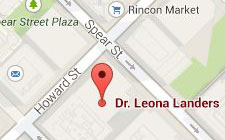 101 Howard St (Enter on Spear St.)
San Francisco, CA 94105
Phone: (415) 908-2733
Fax: (415) 908-2738
view map
When We're Open
M, T, Th, F :

10:00 — 6:00pm

Wednesday :

10:00 — 7:00pm

Saturday :

APPT ONLY

Sunday :

CLOSED
* Closed for lunch 2:00 — 3:00 daily. *
Video Learning Center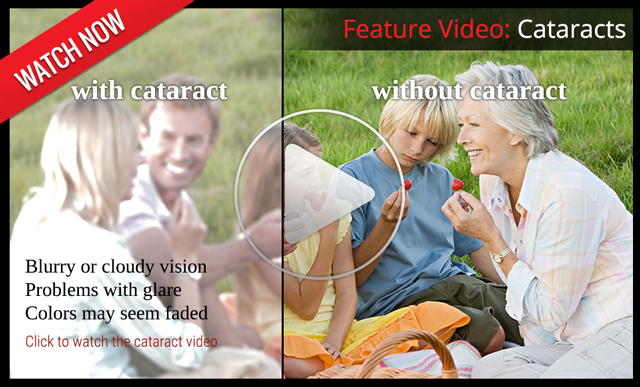 Browse our collection of patient education videos and learn more about vision and your eyes.
Our Mission
Our Pledge to Our Patients:

Dr. Leona Landers and staff are committed to excellence in providing the hightest standard of visual and eye health care. Our aim is to fully address each individual patient's need in a comfortable, caring, efficient and enjoyable environment.

WE continue to strive towards this goal by using state of the art equipment, valuing the importance of new knowledge and skills, and choosing only the hightest quality of products.

OUR Contact Lens service provides foremost lens technology and care for treating standard and unusual vision concerns.

OUR Glasses dispensary offers an extensive selection from functional up to high end fashion concern.

WE believe in treating our patients with the highest integrity and strive to exceed your expectations so that you will return and recommend our office to others without reservation.

If your vision or eye health requires immediate attention, please call our office at 415-908-2733. We're here to help! ...
Schedule An Appointment
Our entire optometric team truly appreciates how valuable your time is.
Whether interested in making an appointment for a LASIK consult, need an eye exam, or want designer frames, we can help!